We introduce you,some greetings in Japanese.
When you see Japanese people in your town , let's say 'KONNICHIWA(Hello/Buen dia)'.
"Greeting" is the first step to build a wonderful communication! A little greeting surely makes wonderful relationship!
Let's start using Japanese. Thank you! 
いくつかの挨拶を紹介します。
ほんの少しの挨拶は、きっと素晴らしい関係を築いてくれることでしょう!
さあ、日本語を始めましょう。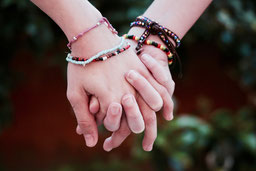 for any situations.
Let's say to your friends and neighbors 'Hello!'
     morning 朝           【Ohayougozaimasu】
     daytime お昼           【Konnichiwa】
     evening &night        【Konbanwa】
Long time no see           【Ohisashiburidesu】
Thank you                       【Arigatougozaimasu】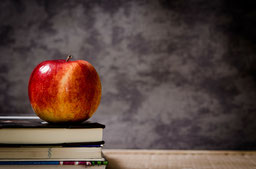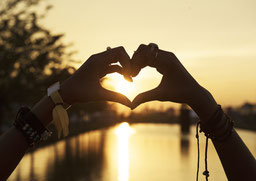 When you have a meal,
Please take chopsticks for the front of chest by both hands.
And let's say that!
 before eating & drinking      【Itadakimasu】
after eating & drinking          【Gochisousamadeshita】
When you go out,please say for your friends,
 【Ittekimasu】
     and,please answer【Itterasshai】.
                                            It's a greeting for see (person) off. 
When you get back to home,please say for your roommates,
  【Tadaima】
     and,please answer【Okaerinasai】
                                            It's a greeting 'Welcome back!'.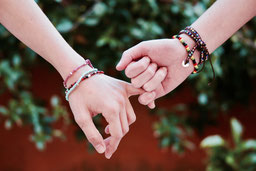 Let's say 'Bye' for your friends gently. 
Excuse me                        【Sumimasen】
before sleeping                【Oyasuminasai】
ByeBye                               【Baibai】
See you tomorrow          【Mata Ashita】
See you                              【Mata kondo】
OK!See you next time!
We are looking forward to meet and exchange greetings with you.
Baibai, Mata kondo!
'Nihongo Jikan' 
Japanese Language Consultation Office 'KOHARU' 楠田俊之Toshiyuki Kusuda